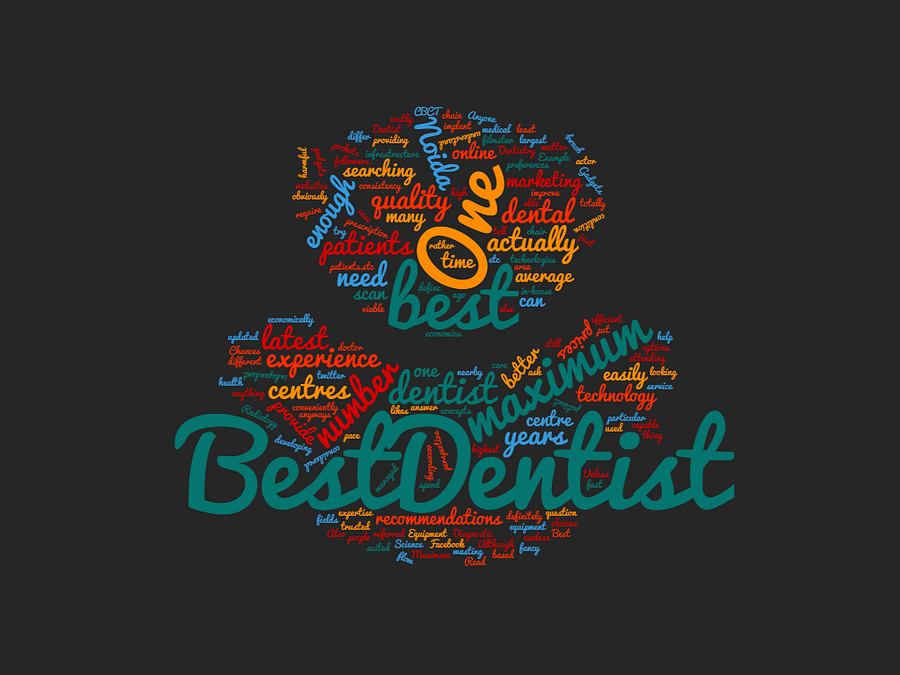 Are you looking for the Best Dentist in Noida?
Before we tell you about that, ask yourself  How do you define the best?
One with maximum number of centres?
One having largest area?
One having the fancy gadgets?
One with the Maximum number of patients?
One having the least prices?
One who claims the maximum recommendations on online websites?
One having the maximum years of experience?
One with the maximum marketing?
While your answer to this question may differ according to your choices and preferences, we would try to put some perspective to why searching for the best dentist in Noida (Or anything else for that matter)  may be totally useless.
Science and technology is developing at a fast pace and medical and dental fields are no different. What was best for a particular condition a few years ago may not still be the best. Chances are that a dentist who has the maximum years of experience may not be updated with the latest concepts and technologies. He may not be able to provide you with the latest options which could have been better suited for your case.
Anyone who is too young may not have enough expertise and experience to be considered  as the best.
Any dental chain who has the maximum number of centres may not have consistency in quality and infrastructure. (Also Read this) You anyways need only one dental chair for you, with one efficient and capable doctor attending you.
Although latest technology and Equipment help the dentist to improve the quality of care, but many gadgets may sometimes be rather undesirable for your health and pockets. For Example, Very few people actually need 3D CBCT scan in Dentistry and it can be easily and conveniently referred to nearby independent Radiology and Diagnostic centres.  Unless a centre has a very high flow of  , for ex, implant patients,etc, an in-house costly equipment may not be economically viable if it is used only for patients who actually require it. The prescription for a 3D scan may then be based on economics rather than need which may lead to unnecessary exposure to radiations and expenses.
And you obviously understand that marketing and online recommendations etc can be easily managed and cannot be trusted enough .  ( A filmstar with highest number of  Facebook likes or twitter followers is definitely not the best actor.)
A centre with too many patients may just be providing average quality at average prices. They may not spend enough time with a patient to provide better service.
So, Basically you get the point , If you are searching for the best dentist in Noida, you are wasting your time. There is no such thing as best. Rather search for the "RIGHT" Dentist for you.
The Right dentist is the one who provides you with satisfactory solutions suitable for your condition and budgets.
Now the question is ,  How to choose the Right Dentist? READ THIS. And Also THIS.