[et_pb_section admin_label="section"] [et_pb_row admin_label="row"] [et_pb_column type="4_4″][et_pb_text admin_label="Text"]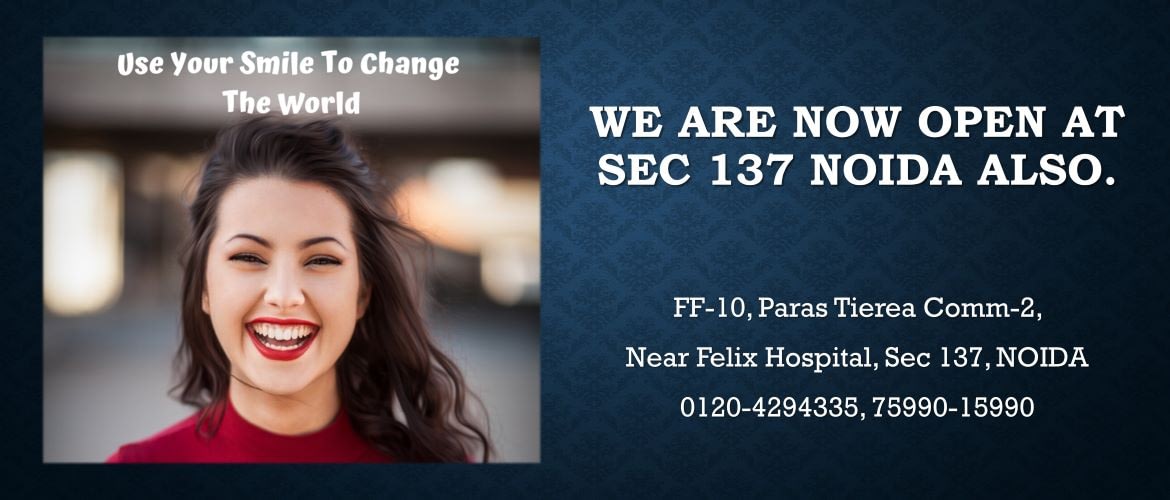 Special Inaugural Offers (for sec 137 centre only):
Introductory Consultation Fees: Rs 300 Only.
Get FREE Digital Xrays with your checkup.
50% Off on Scaling and Polishing.
20-30 % Off on most procedures.
Dental Implants Starting at Rs 24990 (Including PFM Crown) only. (Only for first 3o implants)
Extra Rs 500 off on "Smiles Club" offer. To know more about Smiles Club click here.
Offers valid only with prior appointments and with valid vouchers. To Recieve your vouchers, Whatsapp "offers" to 75990-15990.
Know more about Smile Designing, Dental Implants, Teeth Whitening, or Go to the Home Page.
To book an appointment call/whatsapp 7599015990 or click here.
[/et_pb_text][/et_pb_column] [/et_pb_row] [/et_pb_section]