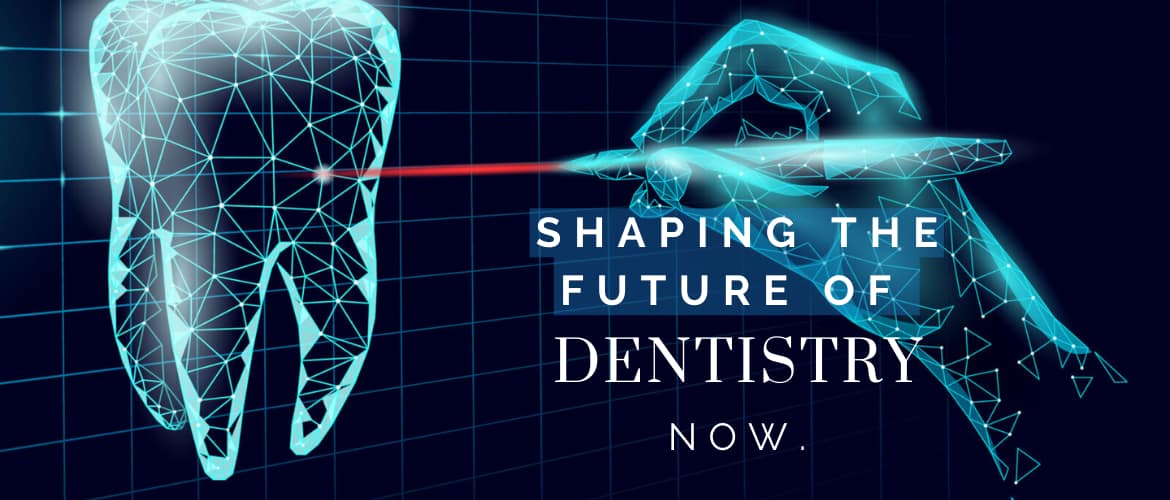 Digital Dentistry: The Future is already here.
Welcome to the future of dentistry – Digital Dentistry!
Digital dentistry is the use of advanced technology in the diagnosis, treatment, and management of dental conditions. At our practice, we incorporate digital technology in every aspect of our services to provide our patients with the most precise, efficient, and comfortable care possible.
Our digital services include:
 

Digitally Guided Dental Implants: They offer a more accurate and precise option compared to traditional implant procedures, and the use of advanced technology helps to ensure precise placement and minimize the risk of complications.

Digital X-rays: Using advanced digital sensors, we can take detailed X-rays of your teeth and jaws in a fraction of the time and radiation of traditional X-rays.

Intraoral scanning: With our 3D intraoral scanner, we can create accurate, digital models of your teeth and jaws, which can be used for a variety of treatments, such as orthodontics, implant placement, and more.

CAD/CAM technology: Using computer-aided design and manufacturing, we can create custom-fit restorations such as crowns, bridges, and veneers.

Digital treatment planning: With our advanced software, we can plan and simulate your treatment before it even begins, ensuring the best possible outcome.
Digital dentistry not only makes treatment more accurate and efficient, but it also reduces the need for invasive procedures and downtime for our patients.
At our practice, we are committed to staying at the forefront of digital dentistry technology and techniques to provide our patients with the best possible care. If you're looking for a dental practice that uses digital technology to improve your treatment experience, contact us today to schedule your appointment.